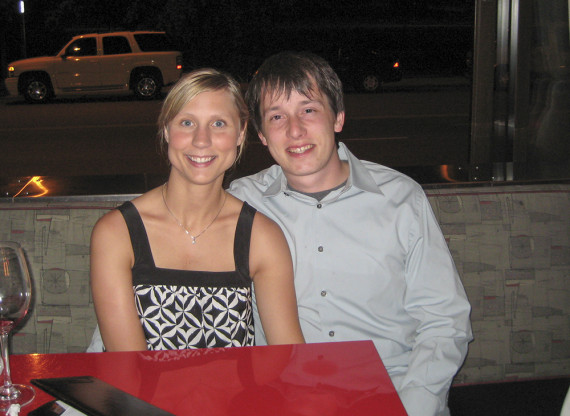 In June Dusty and I celebrated our one year anniversary by going to Kansas City.We spent the day shopping in the Plaza, relaxing and just spending time together. With Dusty busy managing the BrightMix summer internship program and me busy with my summer teaching schedule we didn't get to do much relaxing so leaving town for a day was a great treat.
We weren't able to save the top of our wedding cake so we went back to our cake guy and ordered a small cake for two and brought it with us to KC. It was better than we had remembered and was a great way to celebrate the day.
A few weeks earlier one of my good friends got married and we took the opportunity to take an anniversary picture. I'm hoping we can get a picture taken each year so that down the road we can look back and remember the wonderful memories.