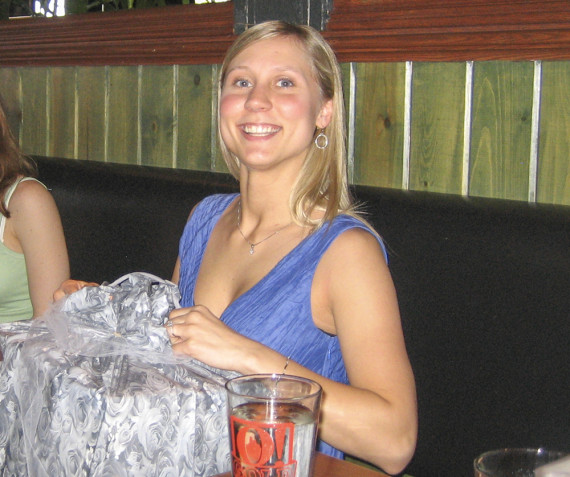 The past several weekends have kept us very busy. The first event, a few weekends ago my bridesmaids threw me a bridal shower with all of my girlfriends. It was so beautiful. The shower was at the Upstream Brewing Company. There was great food, flowers, cake and friends. It was so nice to have so many friends there.
The following weekend my sister, Jodi and my mother, Suzane threw me a bridal shower for my family. The shower was at our house. Jodi and my mom prepared a wonderful brunch and led everyone in a small game to test their knowledge of Dusty and I. Everyone had a great time. It was so nice to have so many family members and future family members there. We are very lucky to have such a supportive family.
I would like to thank everyone for coming to both showers, especially those people that traveled and had so many other things going on those same days. I would also like to thank my bridesmaids, especially Keely, Kristin and Jodi, and my mom for devoting so much time and energy to these showers. The showers reminded me of how close the wedding is to being here and how many wonderful friends and family I have, supporting Dusty and I as we begin our new adventure together. Thank you to everyone!! See you at the wedding.