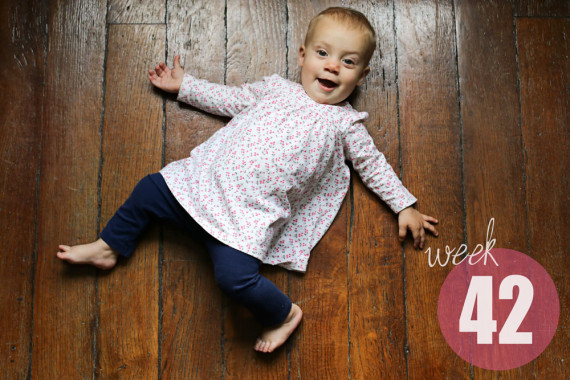 There's so much to catch up on and so little time! Even though we're back in the States I still have weekly updates from our time in Paris. I mentioned it last week, but Allison stayed with us this week and Annabelle, Allison, Dusty and I did a lot of walking/strolling! We went to a couple different parks, toured the Louvre, and pretty much walked across Paris!
With all the walking this week I'm happy to say that Annabelle has no problems sleeping in her stroller. In fact, Dusty and I can predict (with some degree of accuracy) when she'll go down for her nap and we'll plan our meals out and drinks at a cafe around her naps. She goes to sleep and we find a spot outside at the closest cafe. I know this won't always be the case, so we're taking full advantage of the time we have when we can take her with us!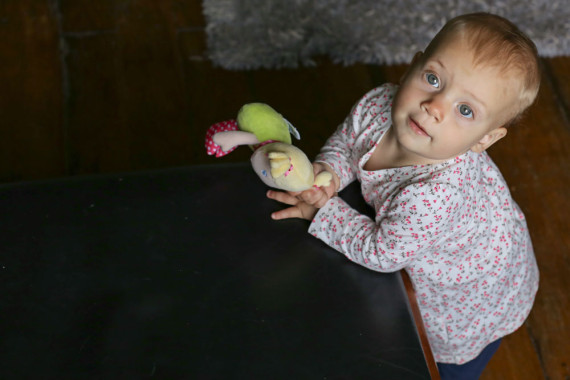 There are so many adorable things (or at least things I find adorable) that Annabelle does that I want to remember. One of them is that Annabelle does this funny thing we like to call "poop shakes". When she gets done pooping, she'll give a little shimmy shake and it's the cutest thing. She's no longer doing it just when she poops though. She does it when she gets up in the morning or from a nap, after she gets done eating, and after she gets out of the bath.  If you're wondering what it looks like just watch this video I found on Youtube. Her shimmy shake is adorable!
We tried to celebrate Father's day but it ended up being a complete mess. By Sunday Annabelle was fed up with our erratic schedule (having friends in town really messed up her schedule) and she was a complete wreck! Dusty and I were both exhausted and Annabelle was too. She cried most of the day and fought all of our attempts to get her to take naps.
My only other Annabelle update is that she tried salmon! She ate it but I can tell it's not her favorite! And do you see that bruise on her eye and chin! She loves to try and climb on everything!