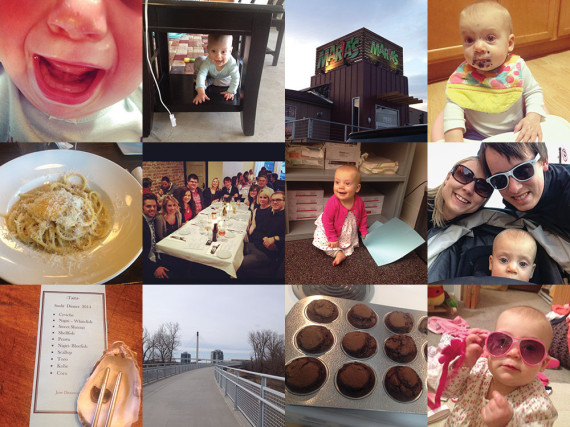 1. Annabelle's first tooth
2. Playing!
3. Family dinner at Maria's (best brown gravy on burritos)!
4. Lunch. Blueberries and sweet potatoes.
5. Family lunch at Dante!
6. Flywheel dinner.
7. Bring baby to work day!
8. Family selfie!
9. Sushi dinner at Taita.
10. Running.
11. Brownie Batter Chocolate Fudge Cupcakes (might be the best dessert I've ever made)!
12. Annabelle's new shades!