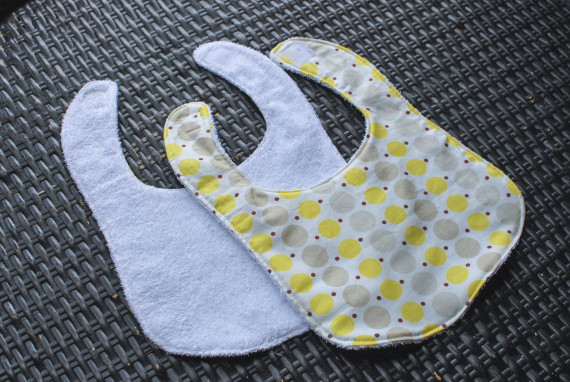 I made these bibs and burp cloths before I actually had Annabelle.  I gave some as gifts and always wondered if they were good gifts or not.  It's hard to ask someone that you've given a gift to if they liked them.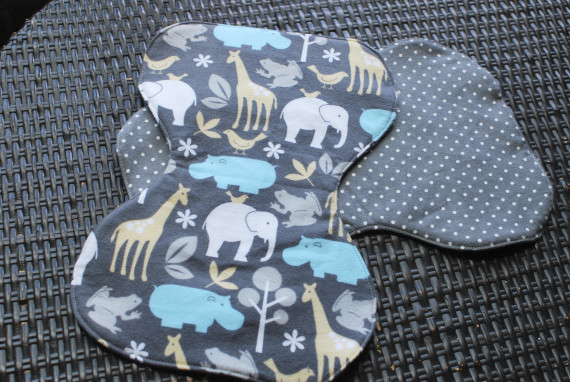 So, what do I think?  I didn't care for the burp cloths.  Partially because they were too small and partially because of the materials I used.  I used batting and two pieces of flannel fabric.  When I make them again I want to make them bigger and try different fabrics.  Maybe a absorbent knit or terry cloth fabric next time and I would most definitely not use batting, it's not necessary.  Here's a pattern similar to the one I used.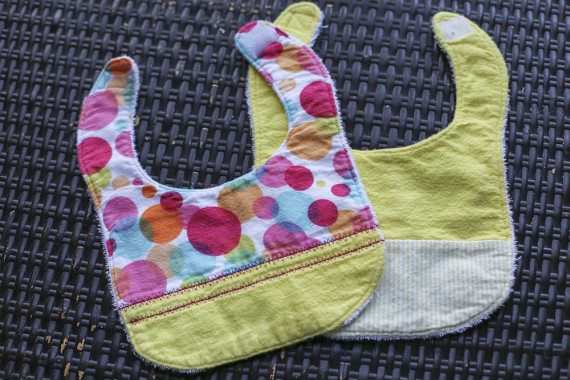 I actually really like the bibs.  I used a terrycloth fabric for the back and cotton or flannel fabric for the front.  They're a good size for Annabelle now that she's starting to slobber and drool.  They'll most definitely be too tight in a few months and I'm not sure how they're going to work when she really starts eating because they're pretty small.  Here is the pattern I used.  What's great about bibs and burp cloths is that they're quick and easy.  I can make a couple during one of Annabelle's naps.  I'd love to try this pattern and this one too.  The ones above Annabelle uses and these have been washed several times!