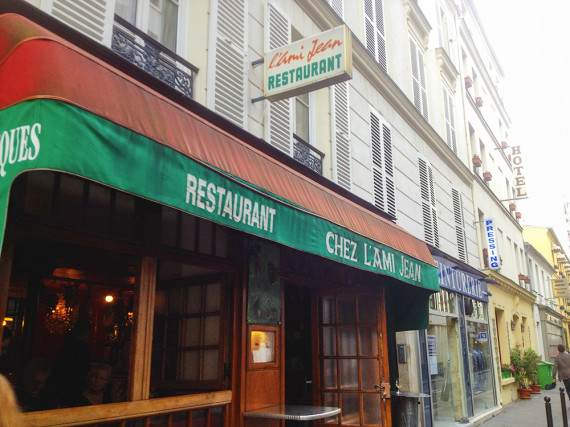 As I mentioned in a previous post about not getting the chance to blog about all of the wonderful dinners we went to while in Paris last summer, Chez L'Ami Jean was one of those restaurants. Reservations are a must here but Dusty was able to call when we arrived in Paris and get us reservations for the first seating (they have two seatings), for a week or so later.
If you read reviews of the restaurant you'll find that this place is not for those looking for an elegant, quiet, and attentive dining experience.  I'd agree with all of those things but the food is so good that the loud, small, cramped quarters seem to disappear once the food appears.  I did ask Dusty about our waiter and he said that he remembers our waiter being really great (he has a much better memory than I do).
When we arrived we were seated and heard a lot of English around us and if I were to guess, the first seating is for the American crowd.  Of course, Dusty and I were a little disappointed because we try not to be your typical tourist but we soon got over our disappointment when the delicious food started coming out (have I mentioned how good the food was)!  There are three choices for dinner: three coure menu for 42 euros, five course menu for 55 euros and then a third option they call carte blanche.
Of course, Dusty insisted we order the carte blanche, an 80 euro option including whatever chef Stéphane Jego wants to make. And thus, the adventure began.  Some of our favorites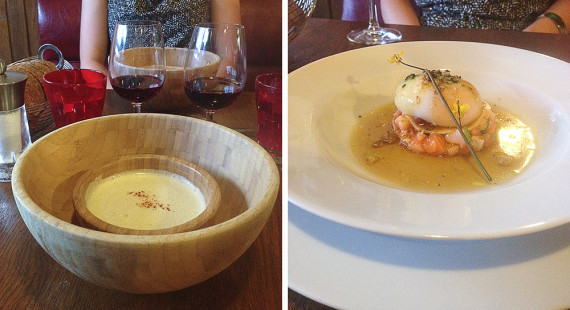 Left: Unknown creamed soup; Right: Salmon Tartare with poached egg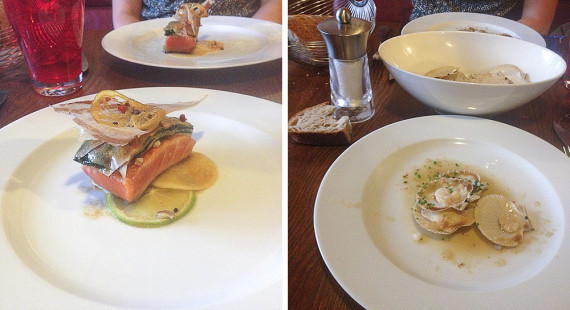 Left: Fish with citrus zest; Right: Scallops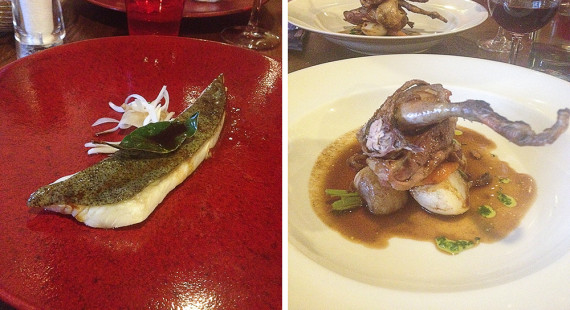 Left: Turbot; Right: Squab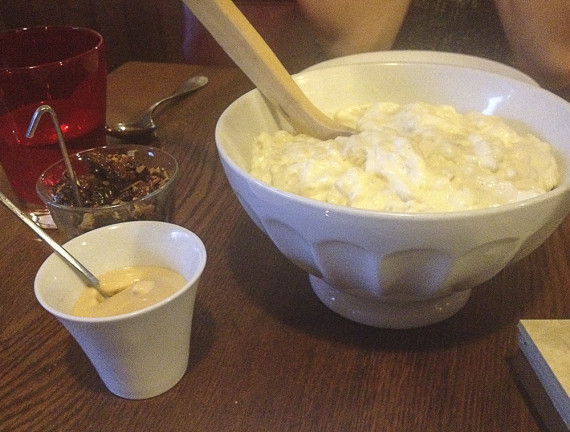 Famous riz au lait (rice pudding) with accompaniments