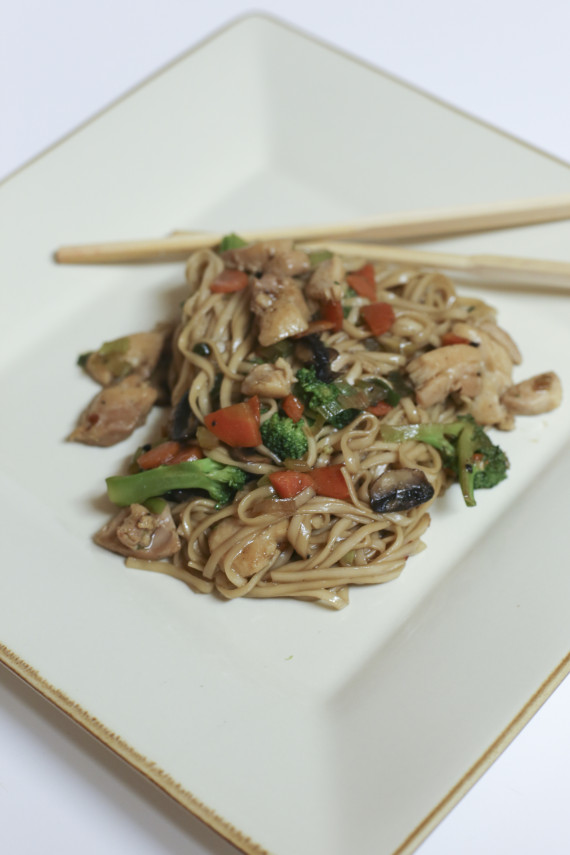 Every couple of months Dusty and I go out for Chinese food or do take-out. Dusty's go-to is something that has chicken, a dark sauce and no vegetables. I really like chicken lo mein. I scoured the internet looking for the perfect recipe and ended up just combining a whole bunch of them together to create the perfect chicken lo mein that anyone can make at home.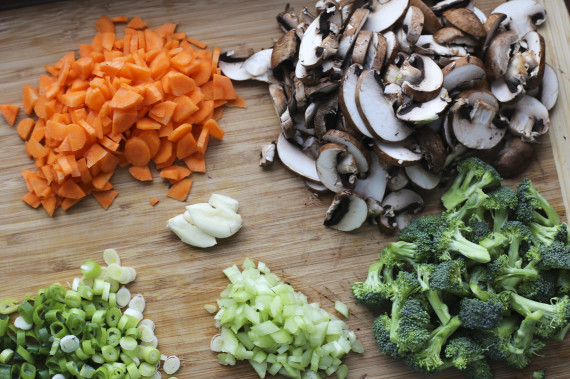 Chicken Lo Mein
Serves 3-4
Ingredients
4 oz lo mein noodles or chinese noodles
1 tablespoon oyster sauce
2 tablespoons soy sauce
1/4 chicken broth
red pepper flakes
2 garlic gloves, minced
1 tablespoon canola oil, divided
2 large chicken breasts, cut into small pieces
salt & pepper
1-2 large carrot, thinly sliced
1-2 large celery stalk, thinly sliced
4-6 oz mushrooms, sliced
1-2 cups broccoli florets
2 green onions, chopped
Directions
Cook noodles according to directions on package. We've tried a variety of noodles but I really like lo main noodles or chinese goods better than spagetti noodles. Drain and set aside. Combine oyster sauce, soy sauce, chicken broth, and red chili pepper flakes in a small bowl then set aside. Season chicken with salt & pepper then set aside. Heat large skillet over medium high heat. Add 1 teaspoon oil then add chicken and cook until no longer pink in the center. Remove to a plate and set aside.
Heat another teaspoon of oil in the skillet then add carrots and celery. Cook until slightly tender. Add remaining teaspoon of oil then add garlic, mushrooms, broccoli, and green onion. I like a lot of vegetables so I tend to add more so that's why I've given a range for amounts of vegetables that you can include. If you'd rather it be meaty, add less vegetables and more chicken. Cook until vegetables are tender, about 3 minutes. Add cooked chicken and noodles back into the wok. Pour in sauce, then mix together well, and serve.