I have been waiting for Christmas since July. Over the past few years I've been collecting things to decorate for Christmas and finally have a place big enough to have it all out instead of rotating things every other year or so. Poor Dusty had to put up with me asking if I could decorate since before Thanksgiving. I finally got the chance after coming back from Thanksgiving at his father's house.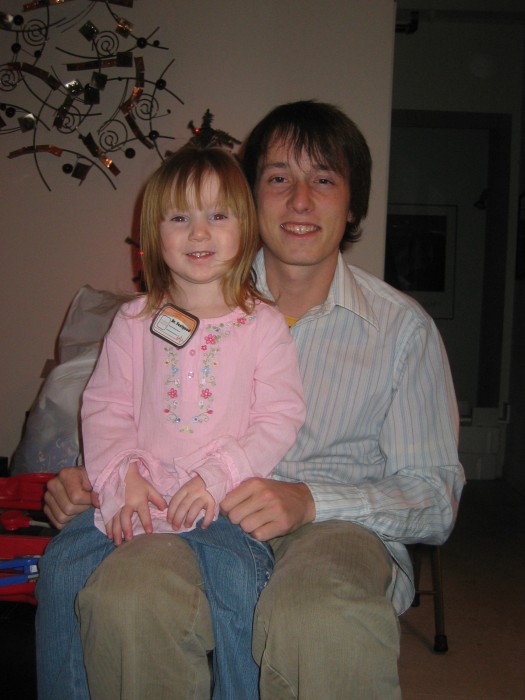 Here is a great picture of some of the Christmas decorations. We have huge 14 ft. windows so everyone could see our tree from outside. Dusty was CEO of Curb Appeal and made sure that we had enough lights on the tree. We ended up going to Walmart one night at midnight to buy more white lights so I could start putting on decorations. Our big tree is decorated in silver and red. The two smaller ones in the living room are decorated in family ornaments and the other is Santa Clauses. Dusty's grandma has given him an ornament every year since he was born and so one of our trees has all of those ornaments along with other ornaments I've gotten from my mom and from my grandma.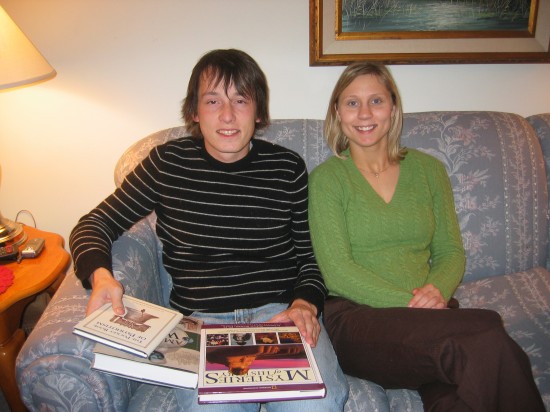 Dusty and I hosted Christmas at our place this year for my father and his family. My dad lives in Oklahoma with his wife Debbie along with my step sister and her family of six. We were lucky enough to have them home for Christmas again this year. My dad and Debbie stayed at our place while everyone else stayed with other family members. Christmas Day we had everyone over for a late dinner and the opening of presents.