I'm loving my Photoshop 101 class and it's just the first week.  As I've said before, I'm pretty familiar with the basics of Photoshop (or at least I feel like I am) and have been using it for quite a while but there are still things that I don't know and things that I do but don't know why.  I was a little fearful that that the 101 class (they also offer 102 class as well) wasn't for me because I've been using Photoshop for a long time and know, what I feel like is a lot about the program.  I've already learned a lot!
This week the class focused on Adobe Bridge and Camera Raw.  I've never used Bridge but knew I should be and I only recently started using the Camera Raw function (and probably needed a more detailed lesson on how to use it).  I watched 16 short videos, ranging from 2 to 5 minutes.  The videos were so manageable and easy to go back and watch again.  My homework for this week was importing photos into Adobe Bridge, applying stars and labels to the photos I like, and then taking photos into Camera Raw and making adjusts to the photo to enhance them!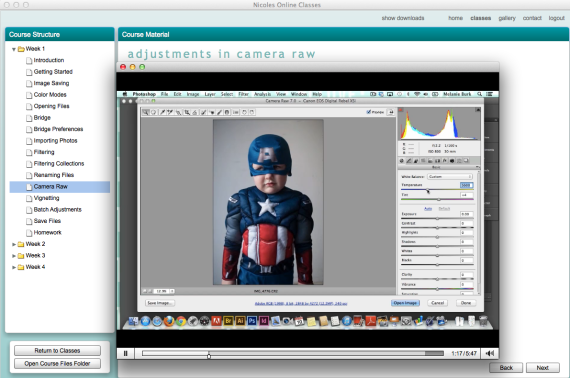 The course platform is great.  If you see in the screenshot above, each week is in a folder and there are short videos to that go into detail about a particular concept.  This video was about using Camera Raw.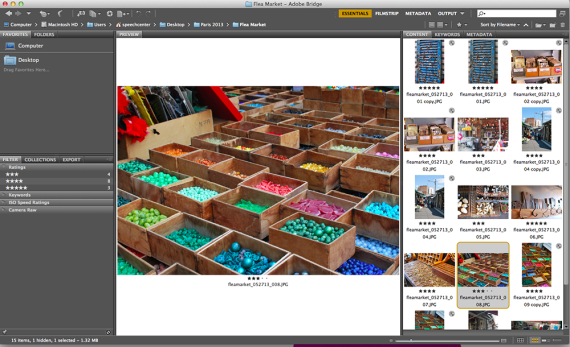 And then you have me using Adobe Bridge.  I don't know why I wasn't using this program earlier.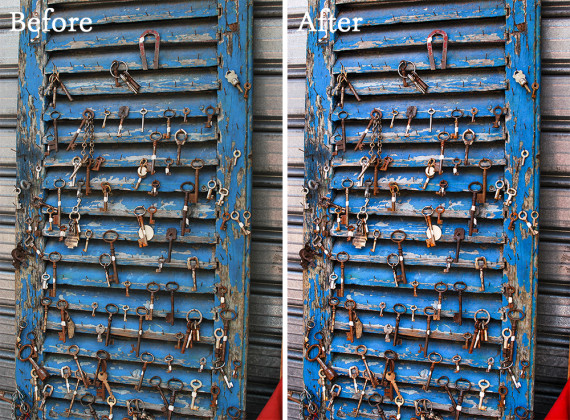 And finally, an example of my final work.  This is a before and after of a picture I took at the Paris flea market.  I know that there's only subtle difference between the two pictures but I really think these small adjusts are going to make a huge difference.