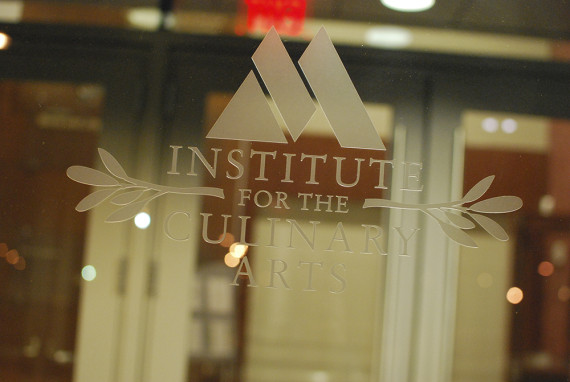 Another restaurant gem in Omaha that we often forget about and recently had the opportunity to go to is Sage Student Bistro.  It's a student prepared restaurant serving lunch and dinner at Metropolitan Community College's Institute for the Culinary Arts.
Sage Bistro is staffed by students and is part of their curriculum, providing students an opportunity to refine their skills in a real restaurant atmosphere.  One caveat is that the restaurant is open Monday thru Thursday when the students are in session. There's a standard lunch and dinner menu as well as weekly student designed prix fixe dinner specials ($30 per person), which is what we've always done.  They also have a menu degustation, a tasting size portion of the entire static menu including desserts which I'd love to try as well. And of course, there is a selection of sausages you can taste while drinking beer in a big company. There are so many types of sausages and their casings in the menu, that I even made a research on this. If you are also interested, check out http://dcwcasing.com/2019/03/12/natural-vs-artificial-sausage-casings/.
This is gourmet style dining at an unreasonably low cost.  Of course students run the entire restaurant from back to front so you must expect a staff that can be a bit nervous at times.  Even with nerves, the dishes we've had at Sage are some of the most inventive we've had in town.  The restaurant itself is newly built and renovated.  As you drive up you can actually see into the kitchen and the dining area.
When we went to dinner this past week we had a wonderful time and enjoyed some delicious dishes.  The two student chefs this week were exploring squash, apple, tomato and corn.  Can't wait to go again when the next quarter begins.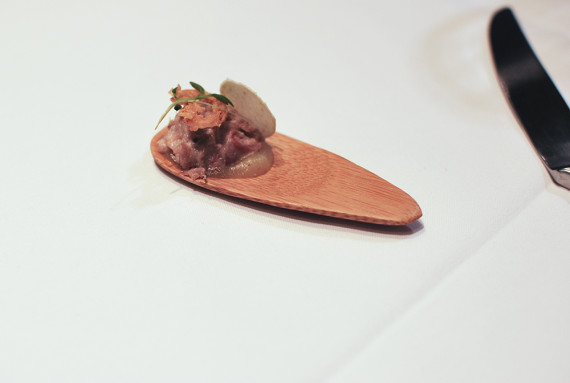 Pork – apple, mustard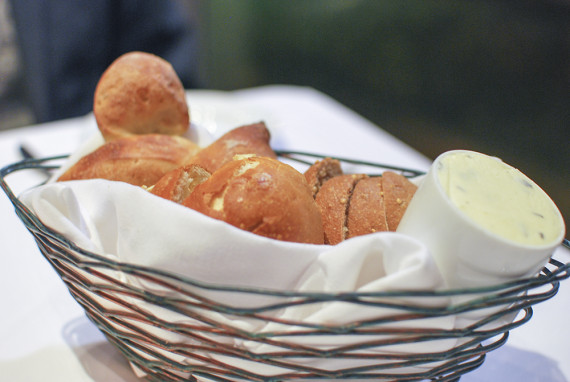 Three types of bread with sage butter
Halibut – blackening, red wine, squash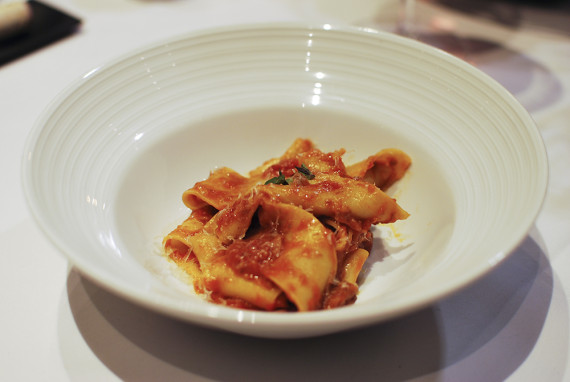 Oxtail – tomato, pappardelle
Duck – corn, mushrooms