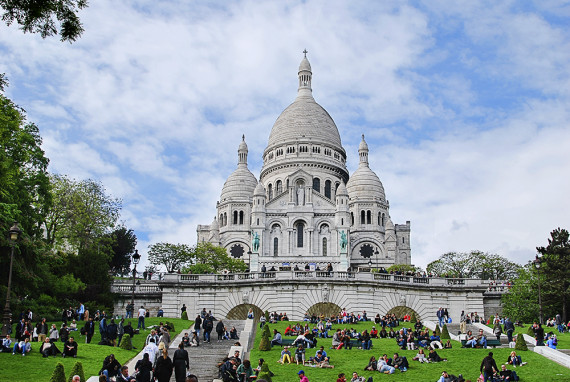 I've started counting down the days until we leave for Paris and I can't stop thinking about how much fun it's going to be (and how many things we need to accomplish before we can walk on that airplane)!
We've had a handful of friends who have asked us if we have recommendations for them while they're in Paris. And of course we do! I've been wanting to share some of our favorite places and things to do and thought now was the perfect time as the countdown continues. To start, here are a few sightseeing recommendations for anyone visiting Paris. Of course, these are just a few of our favorites, you can see other things we've done in Paris by reading some of the other Paris blog posts I've written about this wonderful city.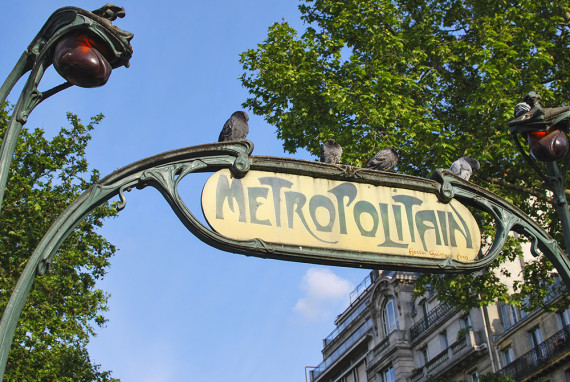 Walking Tour of Paris. There are tons of self-guided and organized tours of Paris. You choose which you'd prefer but Paris is a very walkable city and you should take full advantage! And what's great about a walking tour of the city is that by the end you've seen a lot of the awesome sights all in just one morning or afternoon.  If you don't have it already, get Rick Steves' Guide to Paris. Or if you're traveling around the country get Rick Steves' Guide to France. It's fantastic and will save you tons of time in lines, give you great advice on accommodations, etc. Best guidebook ever. And since you have Rick Steves' book, take one of his walking tours. He has great guides in his book or even better, he has an app that you can download on your phone or iPod and listen to while you're walking. The app even comes with a map that you can follow. He has audio tours for the Louvre, the Orsay, Versailles Palace, and Historic Paris Walk.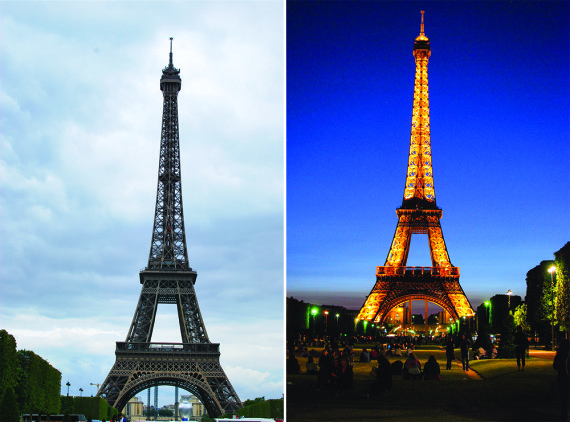 Go to the Eiffel Tower (in the day and at night). If you can only go once, go at night! In fact, go sometime a little before 9 or 10pm, take a bottle of wine (and opener) and a blanket. It's awesome. Every evening the Eiffel Tower sparkles for 5 minutes every hour on the hour. It's one of our favorite things in the whole world. If you have time, climb the tower but it's really not necessary. There are tons of places that you can get a great view of the city.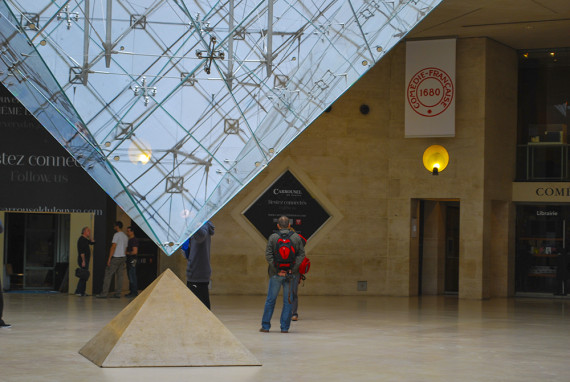 Go to a museum. The Louvre is awesome. The D'Orsay is awesome. Rodin is awesome. Pompideau (modern art) is great if you want to look at the building from the outside (not the one I'd choose to pay to go to unless you're really into modern art).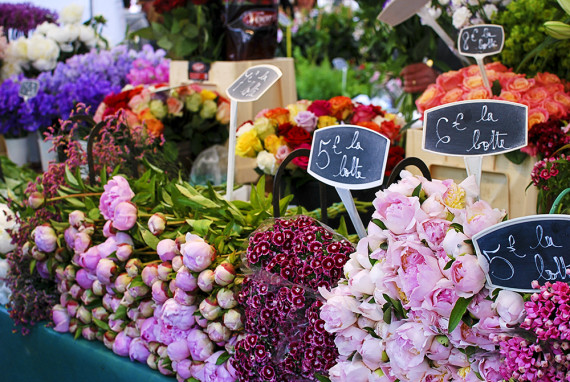 Go to a market. There are a bunch of great outdoor food markets that are a lot of fun. The one near the Bastille is the largest, and runs Thursday and Sunday mornings from 9 to noonish. It's fun just to walk up and down the isles looking at all of the beautiful food, flowers and random selection of household items.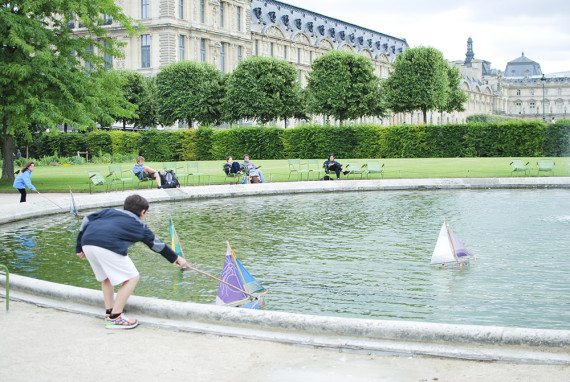 Go to a park or garden. I highly recommend the Tuileries Garden or the Luxembourg Garden. These are huge gardens/parks. Take some lunch and do a little people watching! If you're looking for something a bit smaller, try Place des Vosges, located in the Marais district.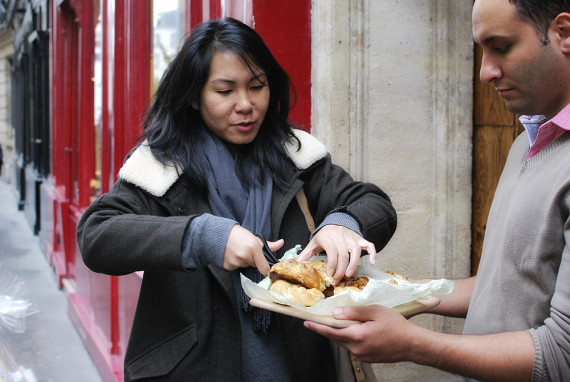 Go on a tour. These past two summers I've gone on a Cheese Tasting Tour and then a Taste of Saint-Germain Food Tour. I've had really good experience with Paris By Mouth but there are many other companies that offer great options. This summer I'm hoping to try going on some type of tour using Vayable.com. They offer tons of unique tours and experiences for anyone visiting a variety of cities, including Paris. Some of the ones I want to do are Paris Design Tour, Learn to Eat Like a Local, Wine Tasting, and Paris Flea Market Tour.
I've told you six of our top Paris recommendations and really, our favorite things to do but I haven't mentioned anything about food. If you're looking for places to eat, check out my next post, I'll be listing a few places that we think are worth your time.