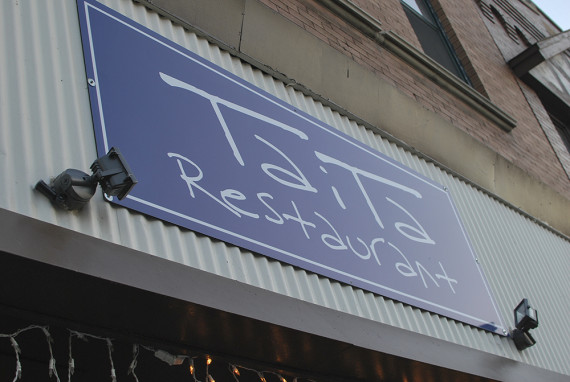 I write a lot about the food we eat, especially in Paris, but I don't write much about the wonderful food we eat in Omaha.  I've been meaning to write a few posts about some of our favorite local restaurants.  This post is about Taita, a restaurant serving the freshest seafood and locally sourced ingredients.  The food is influenced by the chef/owner's Peruvian roots.
We went to Taita for my birthday a little over a year ago.  Dusty asked the chef, José, to create a tasting menu for us.  We were so impressed by the originality of the dishes and the freshness of the fish.  Now, just over a year later, in addition to their regular menu, they are serving handcrafted sushi as well as delicious cocktails and wines.  Our favorite place to sit is at the sushi bar where you can watch José.
Here are a few pictures from one of our trips to Taita while I was still pregnant.  Dusty ordered the Omakase or Chef's choice.  Omakase is a Japanese phrase that means "I'll leave it to you."  Essentially it's a tasting of all the freshest fish the chef has and sort of like a tasting menu, except everything is at the chef's whim.  I ordered the Uni Pasta.
I'm not an expert but I'd have to say that Taita has the freshest fish in Omaha and some of the most unique sushi and dishes!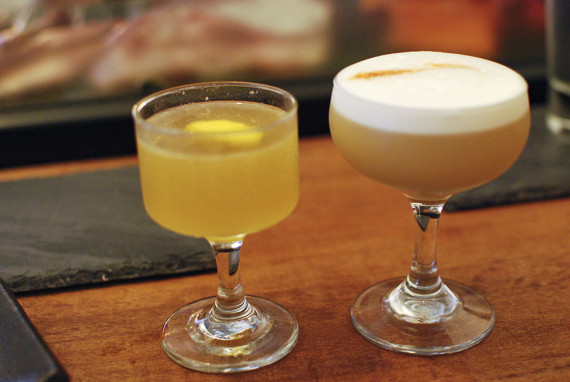 Handcrafted cocktails (mine was a mocktail)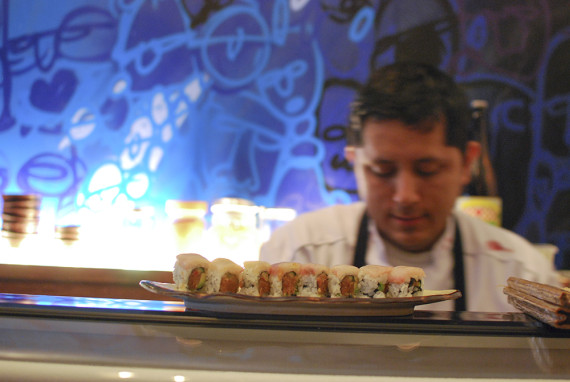 View from our seats at the sushi bar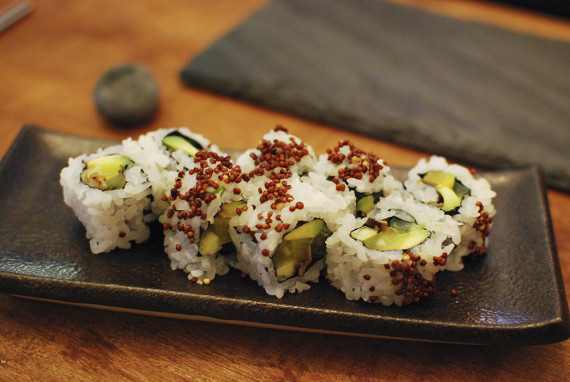 Vegetarian Roll (Best one I've ever had)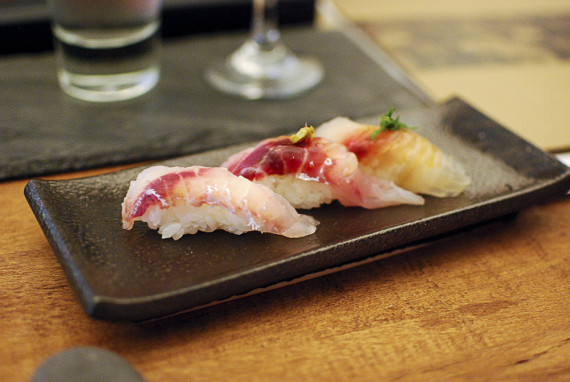 3 pieces of Nigiri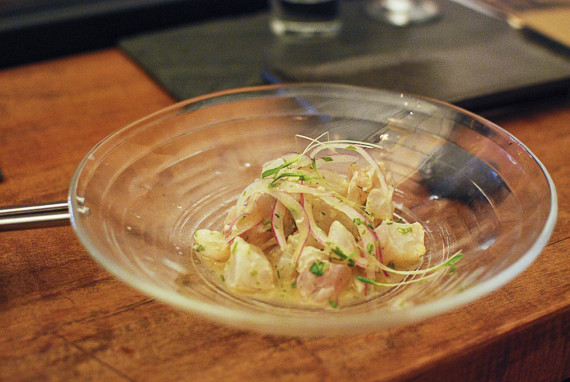 Ceviche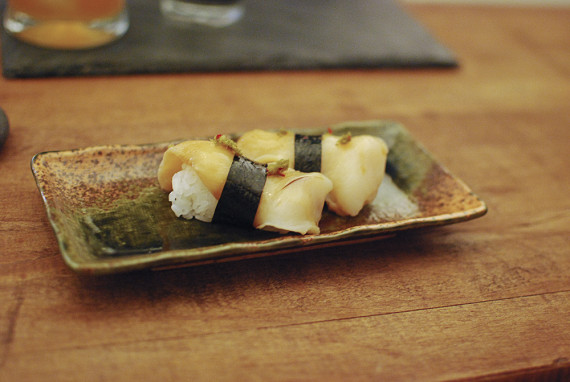 Giant Clam Nigiri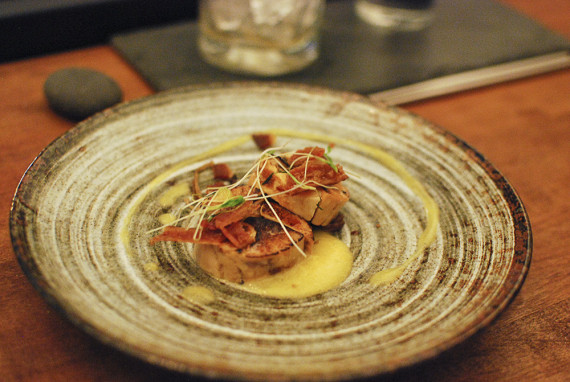 Monkfish Liver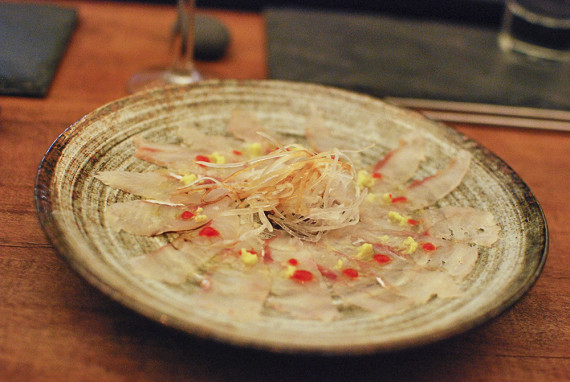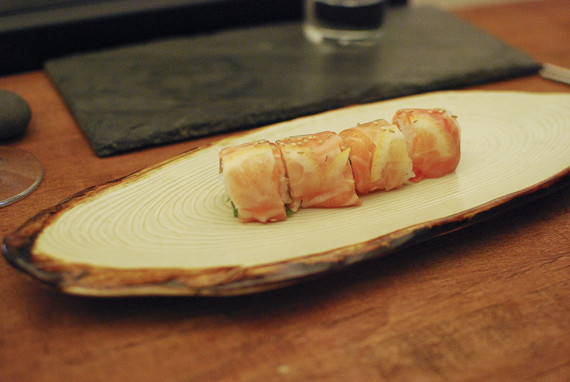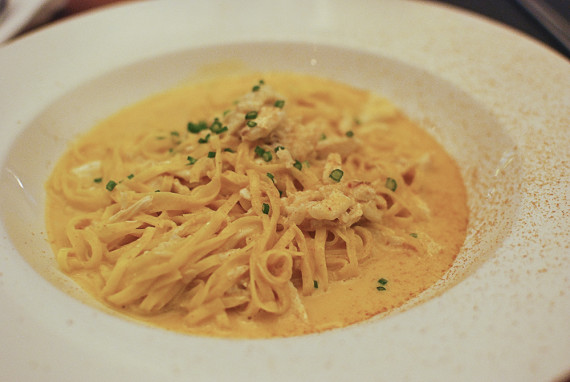 Uni Pasta (Chitarra Pasta, Sea Urchin Beurre-Monte, Uni Bottarga, Crab)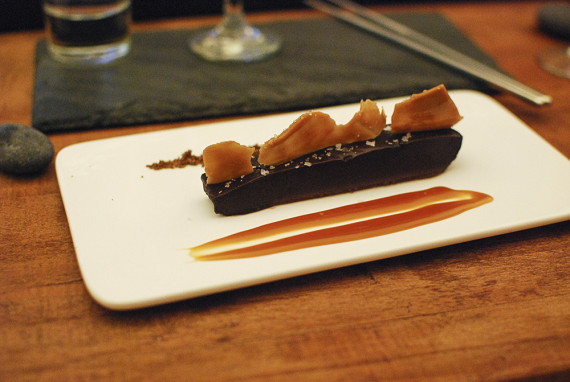 Chocolate Pave