We spent Thanksgiving in Minneapolis with Dusty's father, Dean, step mom, Julie, and some of his family. We had a great time seeing everyone and spending a relaxing weekend eating turkey. The Saturday after Thanksgiving we left Minneapolis to go to Waukon, IA to see my grandparents and help celebrate their 60th Wedding Anniversary. We were so happy to be able see my family and to be a part of this great event. To see such a happy couple who have been together for 60 years is really momentous.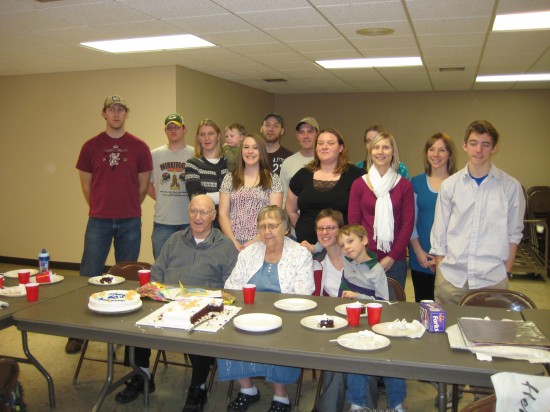 Picture of Grandpa & Grandma with the grandchildren.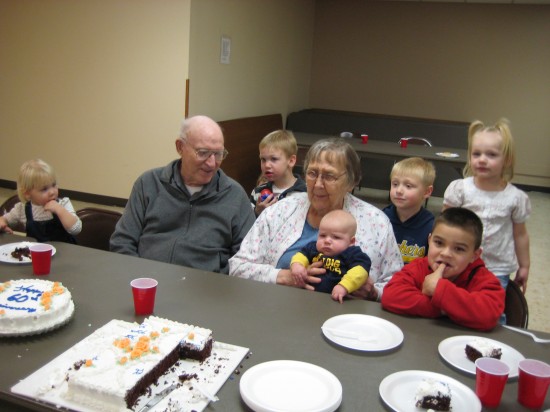 Grandpa & Grandma with the great-grandchildren who stayed long enough for the picture to be taken.