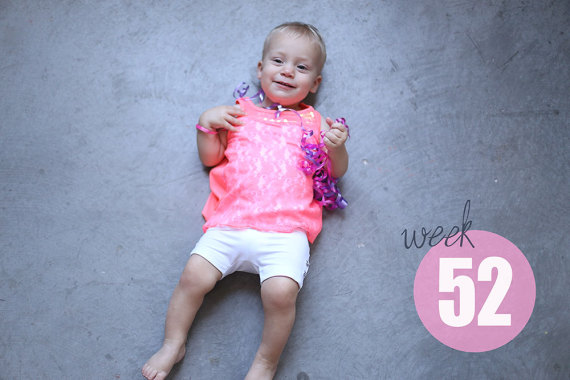 Annabelle, you've turned the big 0-1! Yes, I know time flies but I feel as though it's taken a long time to get to this momentous milestone. Every time I look at you, you've somehow changed. You've gotten another bruise, you've gotten more hair, your eyes have changed colors, you've gotten taller, your belly has gotten bigger, your voice have gotten more demanding, you've started running. It's been an awesome year!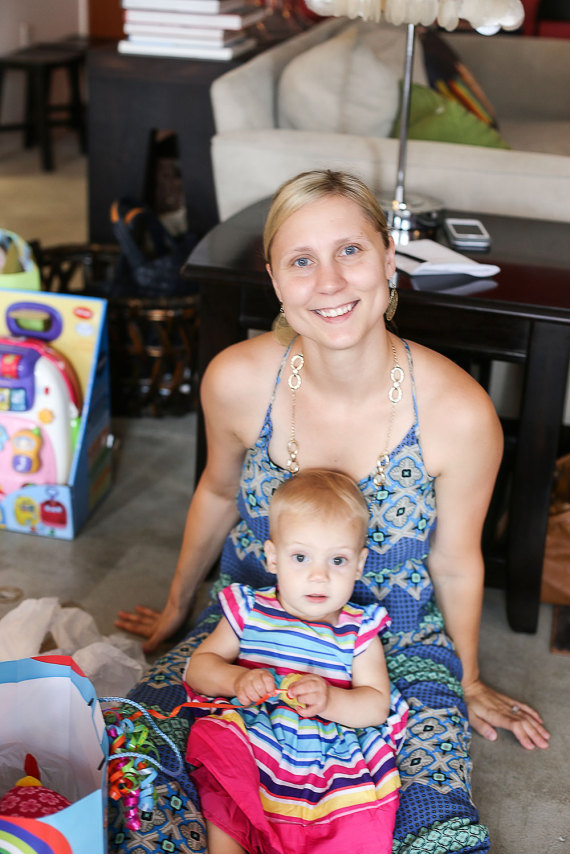 We celebrated Annabelle's big day at home with family and friends! We're so thankful to have so many people surrounding us that love Annabelle as much as we do (maybe a little bit less because we sure do love her a lot)! The birthday bash was as success! She loved playing with all of the other little kids at the party and devoured her chocolate cupcake.
Here are some other some fun updates! Annabelle's saying a few words. She says mama, dada, and uh-oh. She says mama the most because she's a bit confused on what it actually means. She says mama when she's thirsty and wants some milk. This made a lot of sense when I was still breastfeeding but now that she's been weaned, it means she wants her bottle or sippy cup.
Annabelle's drinking whole milk now and drinks exclusively from a cup at school. At home during meals we have her drink from a cup (which we have to assist with) or sippy cup and at night she's taking a bottle. I'm amazed at how all of a sudden kids know how to use a sippy cup or straw. We'd given her drinks from a straw and sippy cup on occasion for the past few months but she just wasn't getting it. Then right as her birthday was coming around and we were starting her on whole milk I tried it again and she was all over it!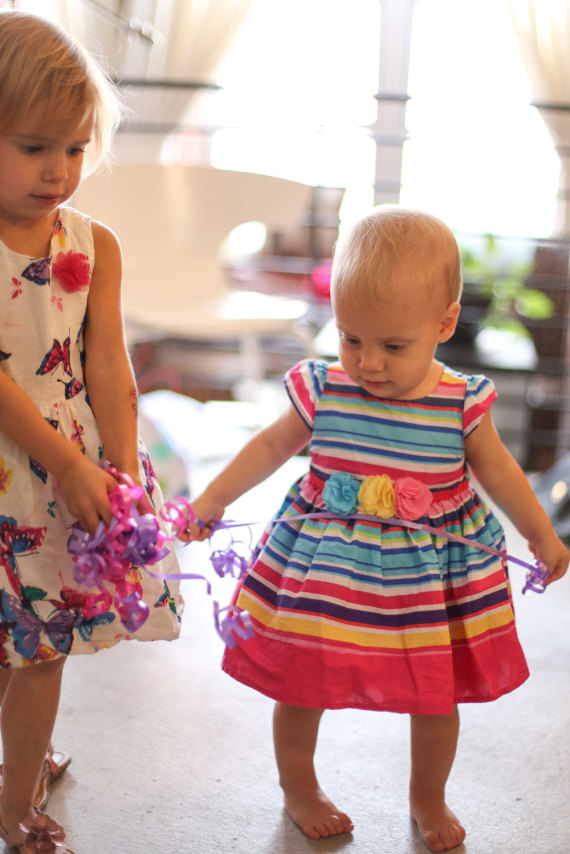 Annabelle's a good little eater but we can tell she's become more selective (picky). It's never consistent though, some days she likes carrots, others it's peas, sometimes she's our little meat-eater and other times she digs for the pasta noodles!