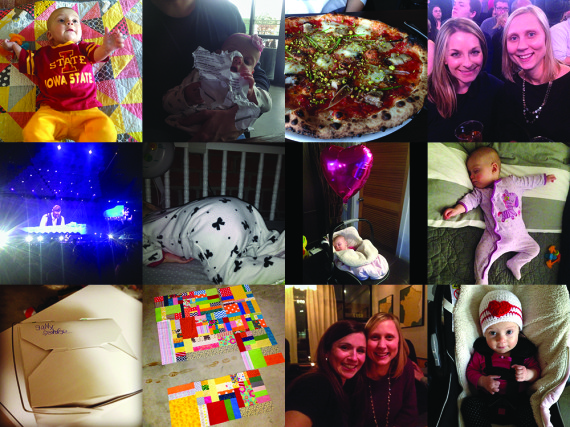 1. Annabelle cheering on Iowa State (Dusty's alma mater).
2 & 3. Late lunch date with my two favorite people at our favorite spot, Dante's.
4 & 5. Had the pleasure of going to the Justin Timberlake Concert with Megan (and a special thank you to Megan for the wonderful invitation).
6. Annabelle sleeping.  She's sleeping with her rear end sticking up in the air these days.
7. Annabelle after a day of celebrating Valentine's day.
8. Sleeping.
9. Salty Seahorse from Ted & Wally's. The best ice cream  ever and across the street from us.
10. Scrap quilt I'm working on.
11. Double-date with Allison.
12. Annabelle being super cute.