The French Open, also known as Roland Garros, is one of the major international tennis matches.  It's held in Paris for two weeks at the end of May and beginning of June each year.  The stadium where the tournament is hosted is also called Roland Garros and is located in the southwest part of Paris.  I'm a novice to tennis, although I was on the tennis team in high school for one short season.  I'm pretty sure that I didn't even know how to play tennis before I joined.  Dusty and I were lucky enough to get tickets from a friend of Dusty's who works for ESPN and attend a few weekends ago.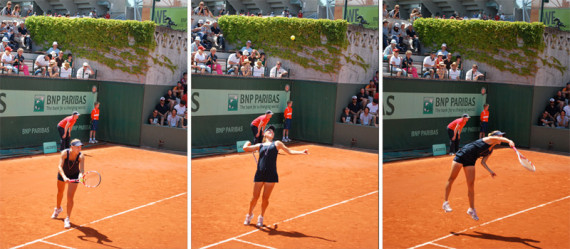 I don't think I realized how lucky we were until that evening when we were out for drinks and we started talking to some gentlemen from Czech Republic who were trying to figure out how to get tickets.
It was super easy to get to Roland Garros using the Metro.  The gates opened at 10am and matches started at 11am.  We arrived early enough that we could get our bearings and figure out which courts we needed to be at and when.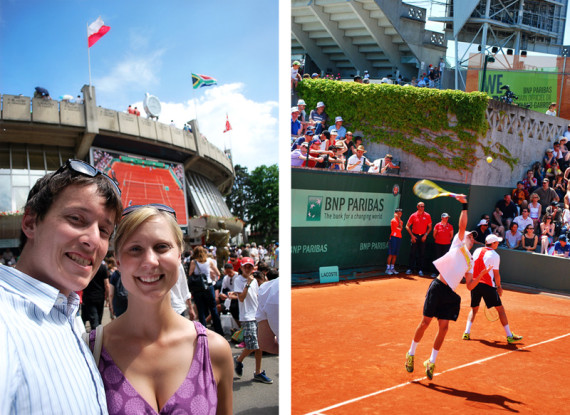 I think just as much fun as watching the star athletes is watching the "ball boys" and yes, there were girls too. You can tell this must be a huge honor for the kids and they take their jobs very seriously.  There's lots of unspoken communication between them to make sure the balls stay off the court and in the right place.  My other favorite part of the event was people watching.