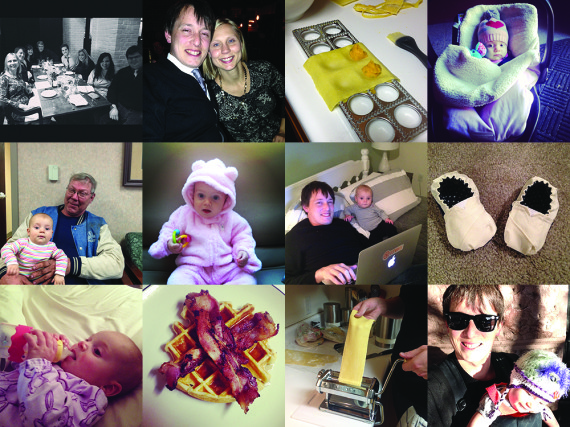 1. Flywheel Holiday Dinner at Le Bullion
2. Picture of Dusty and I from the holiday dinner
3. Ravioli-making
4. Annabelle's first day at daycare
5. Grandpa Howe & Annabelle
6. Ready for an adventure!
7. Annabelle watching Dad work
8. TOMS inspired shoes I made for Annabelle
9. Annabelle holding her own bottle
10. Waffles for dinner
11. Pasta-making
12. Annabelle & Dad on a walk around the Old Market during one of our random 60 degree days in January!