Here's another update from our summer food adventures in Paris.  There's been a lot written about chef Yves Camdeborde and his bistro Le Comptoir du Relais as well as his little standing room only wine bar, L'Avant Comptoir (located next door).  Maybe these two places are so popular because chefs like Anthony Bourdain and Thomas Keller have raved about them.
Just a little history, Yves Camdeborde left a three-star restaurant to open his own bistro, La Régalade (one of our favorite places to eat in Paris and in my opinion, has the best rice pudding), which he sold years ago to open Le Comptoir, meaning "counter". Chef Camdeborde is known as the father of bistronomy, serving high-quality food in a casual bistro setting.
To get a table at Le Comptoir de Relais you need to make reservations months in advance for a prix fixe dinner on weekdays, or wait in line for lunch or weekends when they serve their "brasserie menu".  On one of our last nights in Paris we stood in line to get in (I won't mention how long we waited because I'm a little embarrassed we waited so long but we didn't have anything else going on and the food looked delicious).  And on a side note, there were two celebrities (BJ Novak from the Office and Ben Feldman, who's currently on Mad Men). standing in line a few people ahead of us, and if they were waiting to get a table I felt like we could too.  For those wanting to go, I suggest getting there a little before noon or early in the evening to beat the crowd and ensure that you don't have to wait long in line.
So, after a very long and cold wait we sat at a very cozy table outside.  In our opinions, the food was delicious, service was great, and Le Comptoir du Relais lives up to all the hype.  It's worth the wait, and if you're not able to wait, make sure to stop by Chef Camdeborde's L'Avant Comptoir next door.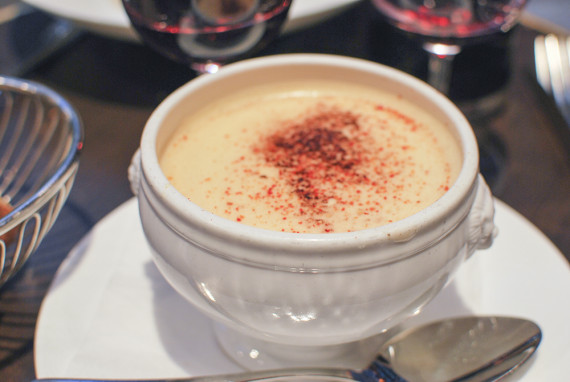 Bisque de homard bleu Europeen froide ou chaude (Lobster bisque)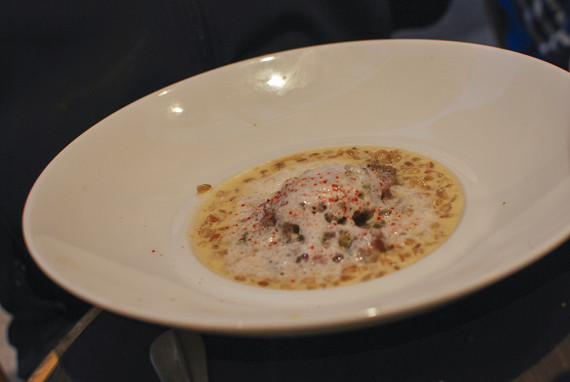 Evening Special – Some sort of farro risotto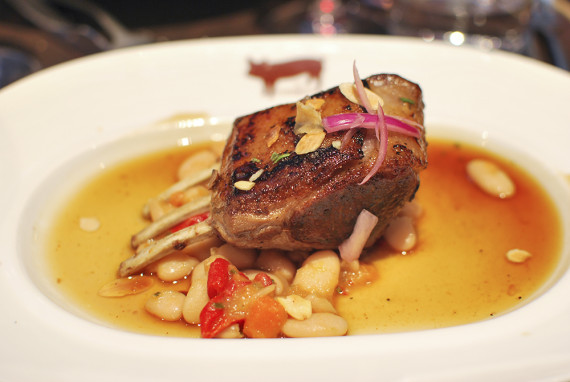 Souris d'agneau braisee semoule et fruits secs (Braised lamb, white beans, dried fruit)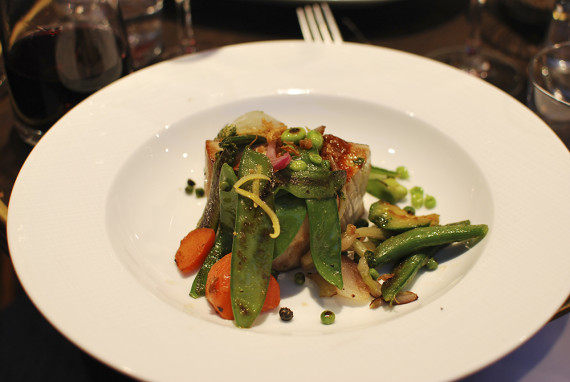 Thon rouge rôti <bleue> a la plancha legumes de saison (Seared tuna with seasonal grilled vegetables)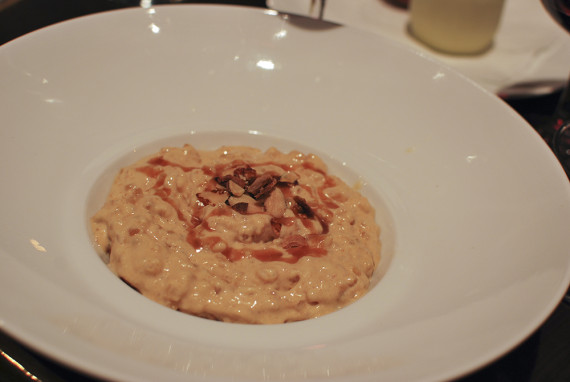 Riz au lait cremeux sauce caramel (Creamy rice pudding with caramel sauce)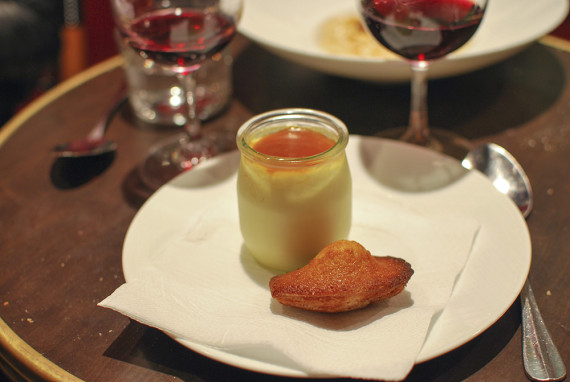 Pot de creme ou caramel beurre sale (Pot of cream with salted caramel sauce )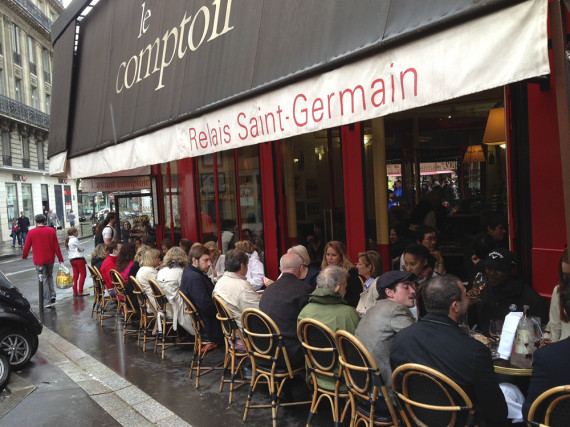 This is the only picture I have of the restaurant, which Dusty took with his phone while we were waiting.  I wanted him to take a picture of the "famous" people I spotted in line and who we then proceeded to watch eat dinner.  As you can see, he only got a picture of the back/side of Ben Feldman and two seats to his right is BJ Novak but he was cut off.  That's the best he could do without looking like he was purposely taking a picture.  They had several people stop them in line to get their picture taken with the duo but Dusty said I couldn't ask.  We sat at a table on the left where you currently see a group of women are seated.