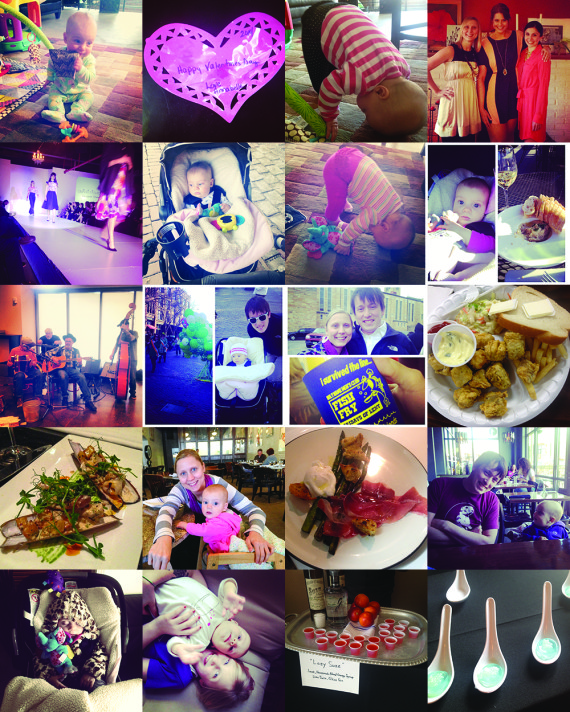 1. Annabelle sitting by herself!
2. Valentine from Annabelle.
3. Annabelle showing off.  This is how she was siting and moving around in March.
4. & 5. Spring Omaha Fashion Week
6. Taking a walk on one of the random nice days.
7. More moving around.
8. Mom & Annabelle having a little happy hour.
9. Prairie Gators at Omaha Code School Open House.
10. Annabelle's first St. Patrick's day parade in the Old Market.
11. & 12. Fish Fry.
13. Razor clams at the Boiler Room.  Quick date night drinks & snack with Dusty.
14. Annabelle sitting in a highchair! Restaurants are way more fun now.
15. We made asparagus with prosciutto, homemade croutons, poached egg and balsamic vinegar.
16. Lunch date at Dante Pizzeria.
17. Annabelle sleeping with her favorite stuffed elephant.
18. Cousin time. Mia & Annabelle.
19. & 20. Omaha Craft Bartender Guild, Breaking the Ice event. Lots of yummy craft cocktails.