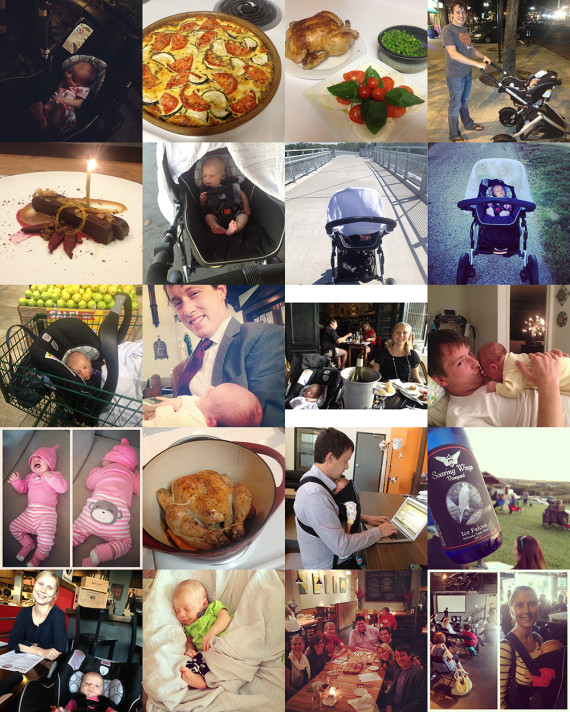 1. Annabelle's first time at the bar. We sat on the patio at La Buvette.
2 & 3. Some delicious food that our wonderful friends brought us during those first couple of weeks of parenthood.
4. Evening stroll around the Old Market (on one of those nights when Beans wouldn't sleep).
5. Birthday dessert at Taita.
6, 7, 8. Walking workouts & sleepy time for Annabelle.
9. Date night at Whole Foods.
10. Annabelle's first wedding.
11. La Buvette patio
12. Dusty & Beans hanging out in bed.
13. Pink, pink, pink.
14. Thomas Keller roast chicken.
15. Annabelle at work with Dad.
16. Music at Soaring Wines Vineyard.
17. Dinner at Dante.
18. 1 month old.
19. Flywheel dinner celebration.
20. Annabelle at Barcamp.