Well before we got to Paris Dusty started thinking about where he (we) wanted to eat.  He made reservations almost three months ago at Frenchie.  Last summer we were able to get last minute reservations and loved it so much that we were excited to go again this summer.  Here's the post from last summer if you're interested in seeing what we had.
They only seat approximately 3o guests and have two seatings (7pm and 9:30pm).   The menu changes weekly and includes two starters, two main dishes, and two desserts that you can choose from.  This is a perfect menu for Dusty and I because we don't like ordering the same thing and this way we can each get one of the choices and have tried everything!  Of course we didn't bring the camera so these pictures were taken with the iphone.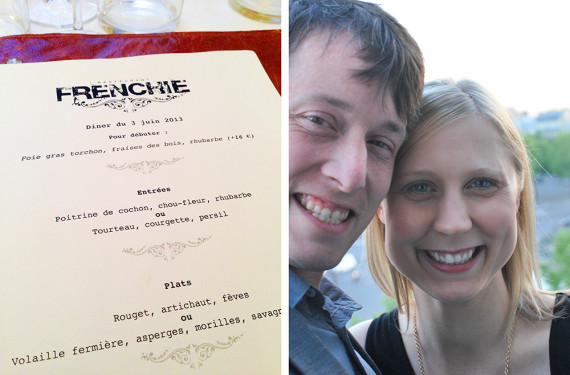 Here's the menu and a little selfie of us before we left for dinner.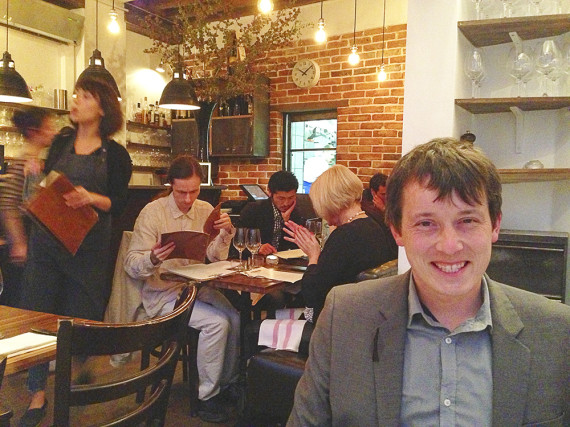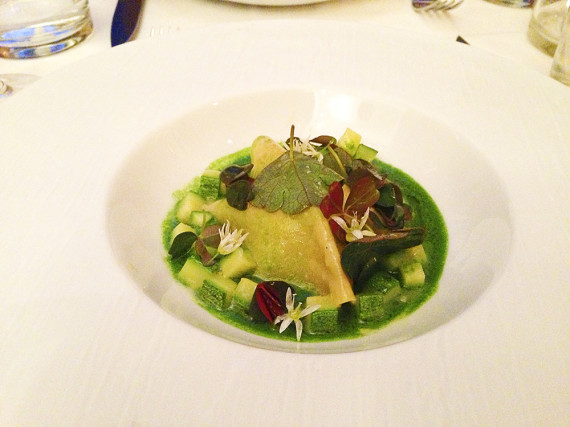 Tourteau, courgette, persil (Crab, zucchini, parsley, pasta)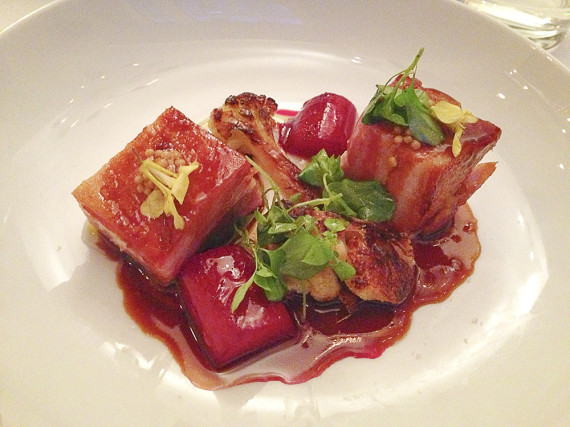 Poitrine de cochon, chou-fleur, rhubarbe (Pork belly, cauliflower, rhubarb)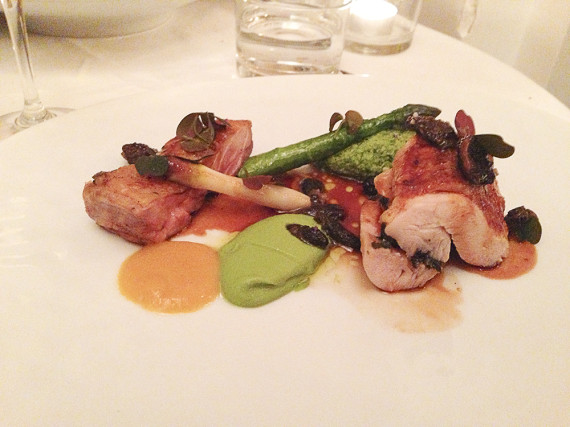 Volaille fermière, asperges, morilles, savagnin de voile (Chicken, asparagus, morels, wine sauce)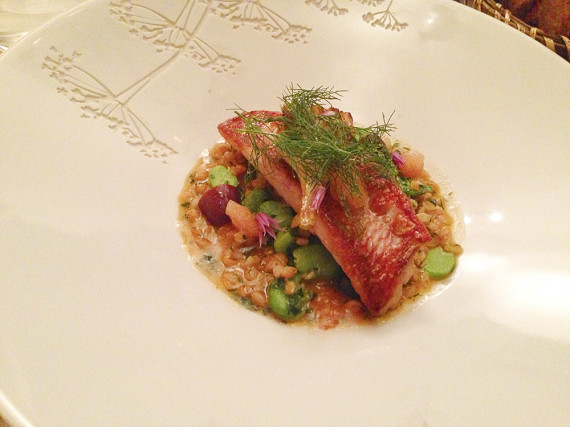 Rouget, artichaut, feves (Fish, artichoke, beans)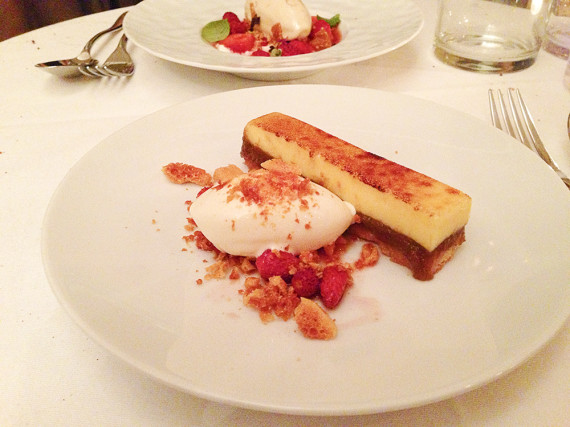 Citron, rhubarbe, glace au miel (Lemon, rhubarb, honey ice cream)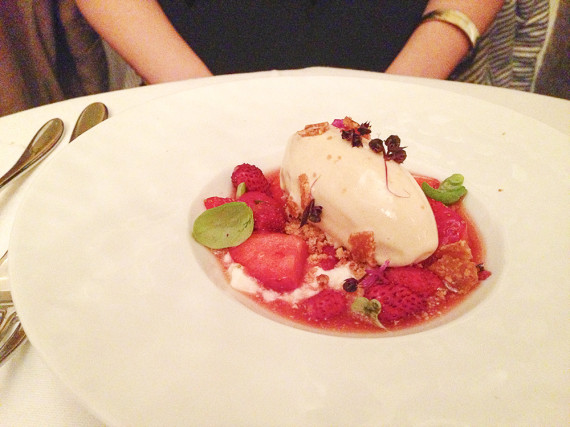 Fraises des bois, faisselle, glace noisettes (Strawberries, cottage cheese, hazelnut ice cream)