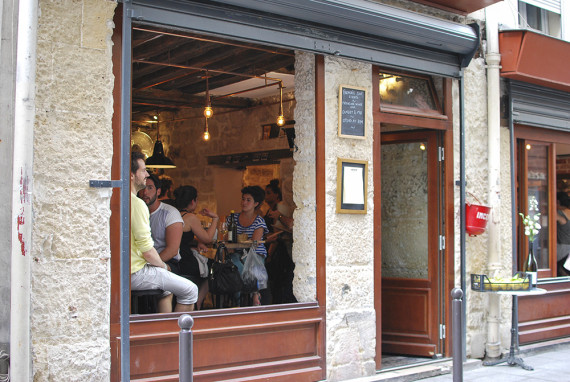 One of our new favorite places to eat/drink in Paris is Frenchie Wine Bar.  I've talked about Frenchie a couple of times, the reservation only, 20-seat restaurant with prix fixe menu but I haven't had a chance to talk about the no reservation, first-come first-serve wine bar across the street.  The doors open at 7pm and if you want to get a seat you should arrive early because before the door opens there's often a line.
We went during the middle of the week and arrived shortly after 7pm.  We got a table easily but spots filled up fast.  Once we were seated we were given a lengthy list of delicious shared plates served from the open kitchen and a list of some exceptional wines by the glass or bottle.  Of course, with so many of our favorite Paris restaurants, the menu changes constantly.
I can't say enough good things about this place, the staff was attentive and had great recommendations, and the food was simple but inventive.  Everything was absolutely delicious.  The ingredients were fresh and each dish was perfectly portioned.  Our favorite dish of the evening was the warmed spring vegetable salad.  Not something we would order but recommended by our waiter and it absolutely blew our minds.
Frenchie Wine Bar will be one of our go-to places in Paris for so many reasons including the great food, wine and atmosphere.  I'm just a little disappointed that we didn't try it out until late in our stay this summer and weren't able to go back.  It's no surprise that once people arrive and start eating, drinking and socializing, they don't leave for quite some time.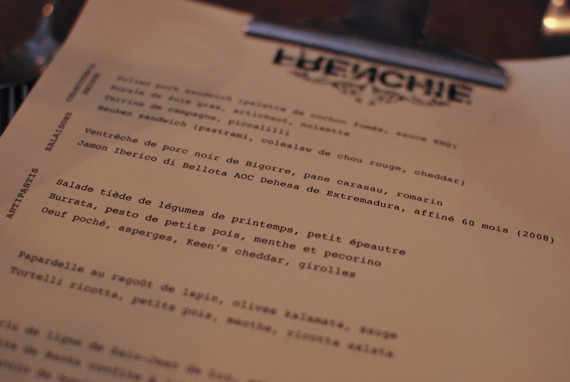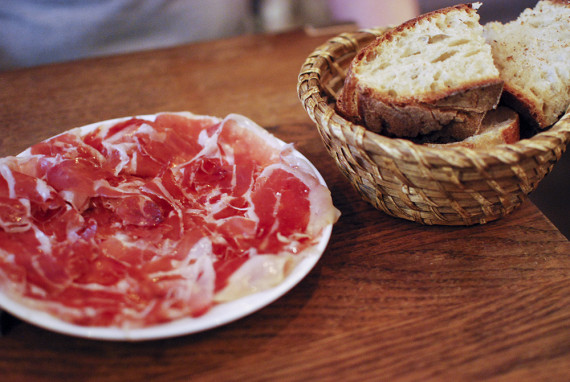 Jambon Iberico di Bellota AOC Dehesa de Extremadura, affine 60 mois (60 months aged spanish ham)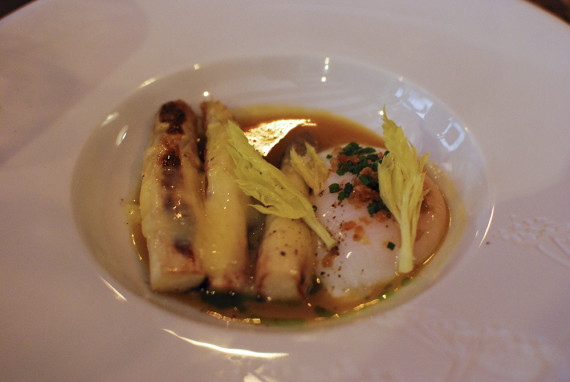 Oeuf poche, asperges, Keen's cheddar, girolles (Poached egg, asparagus, cheddar, mushrooms)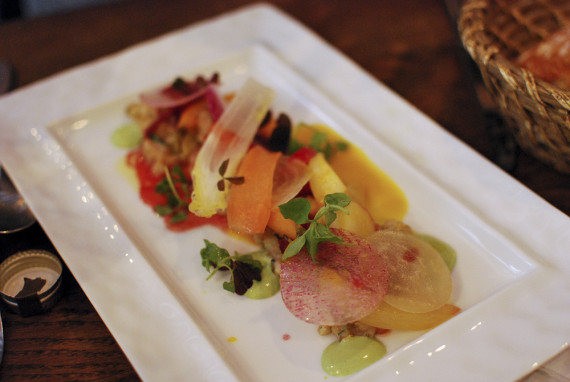 Salade tiède de légumes de printemps, petit épeautre (Spring vegetable salad)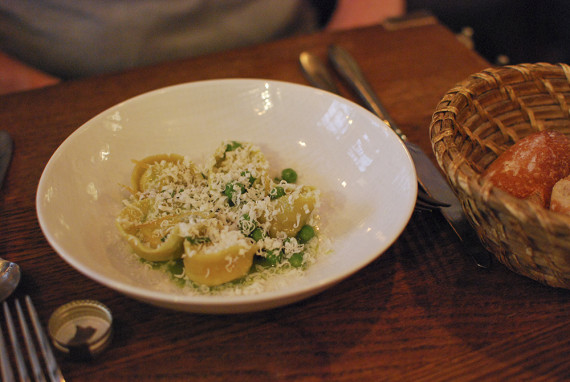 Tortelli ricotta, petite pois, menthe, ricotta salata, (Ricotta tortellini, green peas, mint)
Merlu de ligne de Sain-Jean de Luz, asperges, anchois fume (Line-caught hake, asparagus, smoked anchovies)
Nuggets de ris de veau, carottes, arroche (Sweetbread nuggets, carrots, 0rach)