In my last Paris post I gave my top 6 favorite things to do in Paris but I didn't get a chance to talk about the best places to eat.  I'm no food expert but we do enjoy trying new restaurants, here are our top favorite places to eat in Paris.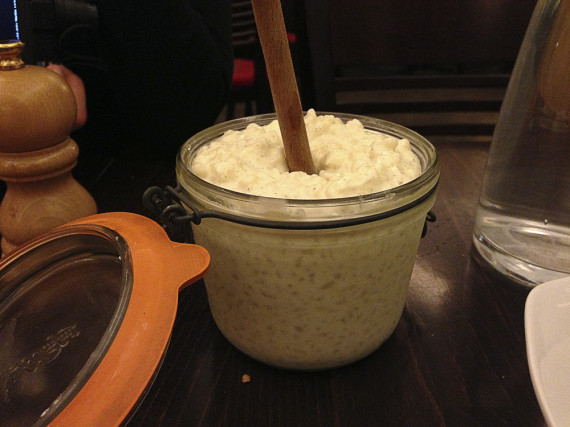 La Regalade Saint Honore. For a bit of a nicer night out, not too fancy but fantastic. Classic Paris bistro and a great example of a perfect Paris bistro experience. La Regalade has the best rice pudding you'll ever have in your life. Never had rice pudding? Think you you won't like it? Try it! Seriously. You do need reservations for this one but we haven't had a problem getting them if we call a few days or week in advance. There are two locations so make sure you're calling the right one when making reservations or getting directions. Located in the 1st. The one we've gone to is the one located on Saint Honore.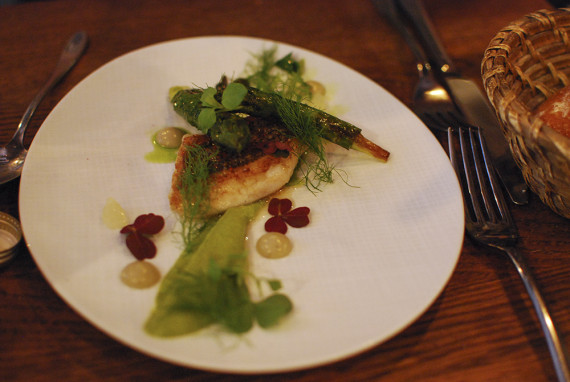 Frenchie Wine Bar. It's a no reservation, first-come first-serve wine bar across the street from Frenchie restaurant.  Opens at 7pm, go a little early to get a spot. Small plates, fresh ingredients, wonderful wine selection.  We went last summer towards the end of our stay and everything was so wonderful (including atmosphere, food and wine) that I had wished we had tried it earlier in our visit so we could have gone back.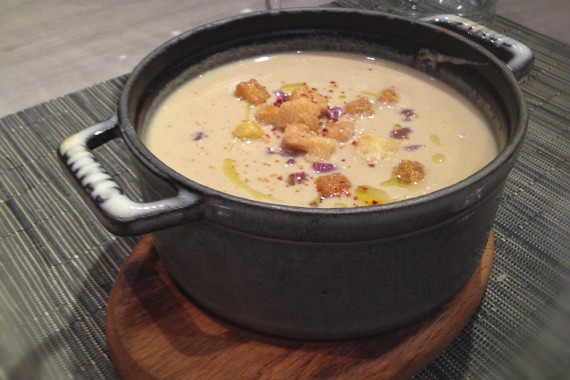 Les Cocottes. Great fairly casual but nice dinner place in the 7th. No reservations allowed, so you'll wait in line for a seat. It's pretty great though. Everything is served in little pots.
L'as du Falafel. If you like falafel, perhaps the best in the world. Great place for a cheap lunch in the Marais. Located in the 4th. This street is known for having a lot of falafel places but L'as du Falafel is the standout.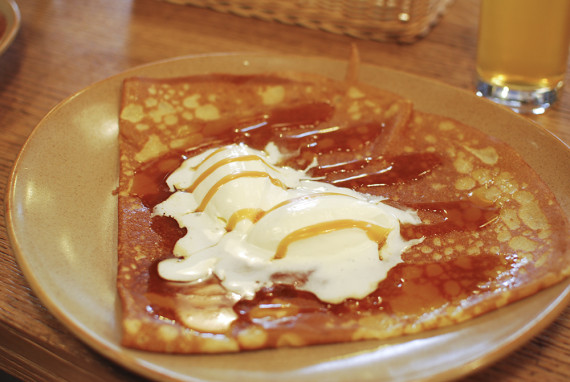 Briezh Cafe. Best crepes ever. Make reservations, even for lunch as it's a tiny place. Totally worth it though. Make sure to get the caramel au beurre salé (salted butter) crepe. It's life changing. We got lucky one time and went at a random time between lunch and dinner and were able to get a spot in the gift shop (they serve food there too).
Berthillon. Fantastic ice cream place on Ile Saint-Louis. Draws a big crowd. Located in the 4th. Make sure not to stop at the 10 other shops that sell Berthillon ice cream on your way, go to the original location!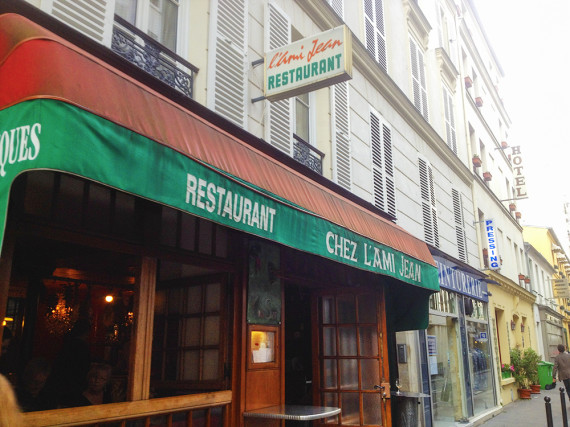 Chez L'ami Jean. Super cramped and old, but amazing amazing food. Check out my post to see more of the great food. They have some great rice pudding. Located in the 7th.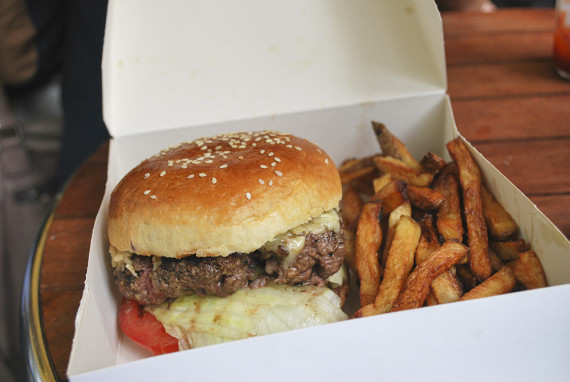 Paris Food Truck, Street Food, or Creperie. It's not always about fancy French food. And these places are everywhere. Make sure you eat plenty of banana and nutella crepes, kabobs, burgers, etc. If I were to recommend a great lunch place, Cantine California is delicious. They drive to two locations each week. If you're craving a really good burger and fries or an awesome taco go here.
There's also a ton of restaurants that are more difficult (maybe impossible) to get into, but if you can, they're totally worth it. Fine dining at reasonable prices. A couple really good examples are Septime, Frenchie, and La Chateaubriand. However, if you want the real Paris Bistro experience I can't recommend La Régalade enough , which I mentioned above.